Who here likes my "engineering" games? Everyone? Excellent! Because I have something that you may like!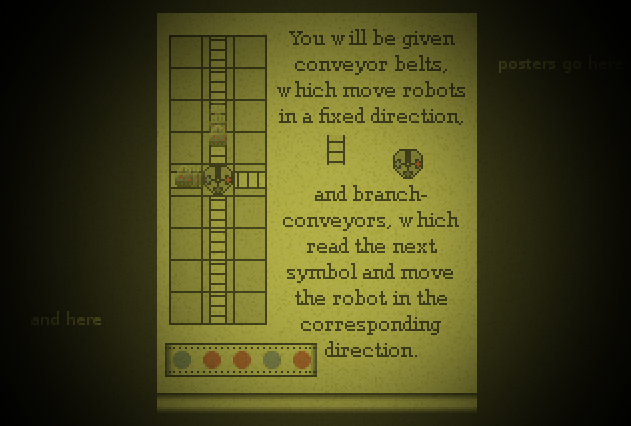 GO PLAY THIS GAME. RIGHT NOW.
And then go vote for it with 5-stars because this fellow is close to winning the weekly prize!
What is this? It's a flash game called Manufactoid Manufactoria by a Nicholas Feinberg of mysterious origins. And it's a proper game for engineers, about nothing less than finite state machines (and possibly more complex computational machines, as I haven't beaten the game yet) in the guise of robot testing equipment. It even has charming flavor text and auto-save. Why are you still reading this? Go play this game!
EDIT: Yup, I see something that looks like a Turing machine. Incredible!