I make a lot of 2D games, both because I prefer the aesthetic and find them simpler than 3D, but also because I'm completely incapable of using 3D modeling programs. Thus, for an ongoing 3D work-in-progress, I developed the SpriteModel.
There's a glut of sprites for a program called "RPG Maker" available online, most of which follow a graphical format similar to the following, which I believe was ripped from a Final Fantasy game:

which can then be un-cleverly rendered like this: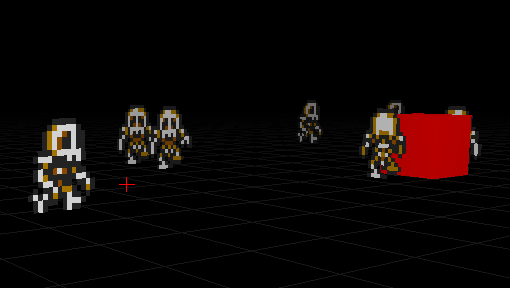 if you draw them as textured quads that face either with or perpendicular to a rotation angle based on the angle between the quad and the camera.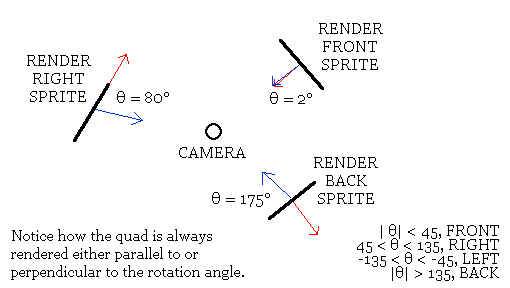 It's similar to the rendering technique used for enemies in early 3D games like Wolfenstein, Doom, and Dark Forces, but looks deliberately more like a sprite rendered in 3D.


I might be working on a game about mining…